The Baileys Women's Prize for Fiction is one of my favourite literary awards. Not just because it highlights books written by women (although, for the record, I think that is both awesome and still very much needed), but because I've always found that the books chosen most closely mirror my own reading tastes. Strong plots and characterisation, literary without being too abstract, books grounded in the everyday experience. The release of the longlist is like getting a selection on twelve books picked for me by a friend.
The 2017 list is, for me, the strongest in a while. I can genuinely say there wasn't a book on the longlist that didn't intrigue me. Although I'll admit Annie Proulx's doorstop '
Barkskins
' gave me pause for thought – a book has to be really good for me to make room in my TBR for over 700 pages! And I did struggle with Eimear McBride's first novel, '
A Girl is a Half-Formed Thing
', due to the stream of consciousness narrative – although that's probably because when I read it, I wasn't in a position to give the book the attention it deserved. Maybe I'll give her another try with '
The Lesser Bohemians
'. 
I also worry that '
First Love
' might be little on the literary side for me so I'd be interested to know what anyone who has read it thinks.
Before the list was announced I had already read (and reviewed) the brilliant 'The Essex Serpent' and Margaret Atwood's 'Hag-Seed' (also reviewed) and enjoyed both of them immensely. Neither made the shortlist in the end which I felt was a shame – although I like to think maybe this is because the shortlisted books are just that good!
'The Gustav Sonata' has been on my TBR shelf for a while and 'Do Not Say We Have Nothing' was a book I purchased following its inclusion on the Man Booker longlist last year, so that definitely needs to get read soon. The others were, for the most part, completely new to me – which is one of my favourite things about the prize.
My awesome local library had a copy of 'The Sport of Kings' – another doorstop (545 pages) – which is about a horse-racing dynasty. Not my usual fare but if a novel is capable of getting Simon Savidge (who famously does not enjoy books about horses) to enjoy a horse-racing book, I'm game! Simon also got me excited about 'The Lonely Hearts Hotel' after raving about it on Twitter and Booktube. I've also seen lots of buzz surrounding Emma Flint's 'Little Deaths', based on the true story of a woman accused of murdering her children and subsequently tried on the basis of her life choices. It's been compared to Sarah Waters and Megan Abbot on Goodreads, which has me sold.
And out of the rest of the runners and riders, 'Stay With Me' probably appeals to me the most with its whispers of a Chimamanda Ngozi Adichie style tale set in 1980s Nigeria. And 'Midwinter' gets kudos for having a fox on the cover. Because foxes. Seriously though, novels about father and son relationships are relatively few and far between so that sounds interesting. I wonder if 'The Mare' has probably lost out on a bit of publicity to 'The Sport of Kings'? Two books ostensibly about horse riding on one prize list and all that – but I think the clash of cultures premise sounds really interesting as long as its done with delicacy. 'The Woman Next Door' seems to have been similarly overlooked in the press – I've heard less 'buzz' about it than some of the other titles – maybe because it sounds quite comic? Again, if anyone has read either of these, I'd be interested to know your thoughts. 
Since the longlist was announced I have borrowed and read Linda Grant's 'The Dark Circle', my first encounter with this author. I really enjoyed the book, which is about twins who are send to a sanatorium after being diagnosed with TB. Like many of my favourite novels, it combines strong characters with some interesting history (in this instance about the founding years of the NHS) that, despite not being heavy on plot, managed to captivate me entirely. Finishing it resulted in my first book hangover for a while. I was really pleased to see its inclusion on the shortlist. It's the only one of the six that I've finished so far, so I can't say whether I feel it will win – only that it would be a worthy winner if it does.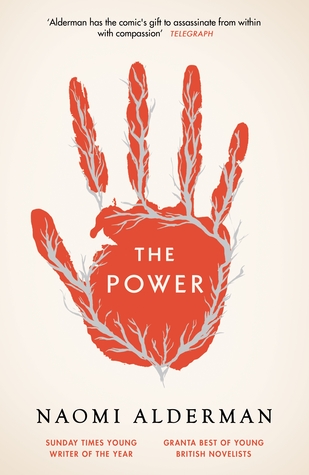 I'm now reading Naomi Alderman's 'The Power', another shortlisted title, although I'm having a few issues with it. The concept – young women suddenly acquire the ability to emit an electrical charge from their bodies – is certainly interesting. But I'm struggling to connect with any of the narrators (there's four of them) and, whilst I'm getting all those 'Handmaid's Tale' vibes from the premise, the book just isn't quite getting there for me at the moment. I'm only a third of the way through though so it's early days – I'm certainly intrigued enough to persevere.
All in all however, The Baileys Women's Prize for Fiction certainly promises to have my reading life wrapped up for a good few weeks! and I'll be really excited to discover the eventual winner for 2017. I'd love to know if any of you follow the prize and have picked up a book as a result – or maybe you prefer The Man Booker, the Costa Book Awards or a specialist prize such as The Wainwright Prize? As always, please have a chat in the comments below or say hi over on Twitter, Goodreads or Litsy (links in the sidebar). And, until the next time….

Happy Reading! x