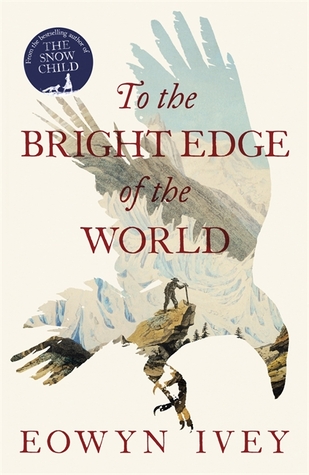 It may come as a surprise to any readers living close to bright lights and big cities but, as a denizen of a small village in middle England, it's a relatively big deal when a local venue manages to get an author of note out into the wilds to visit. Don't get me wrong, I've been fortunate enough to see a few author talks and attend the odd signing over the years but I have to admit to enviously watching the Twitter feeds of London-based bloggers who have a seemingly never-ending round of book launches and evening events to attend.
In recent years however, the glorious Booka Bookshop in Oswestry has been luring increasingly big-name authors north of Watford Gap and into the Shropshire borderlands. Already this year they've had Chris Cleave, Harry Parker and Lisa Owens (to name but a few) in attendance and Damon Hill, Ann Cleaves and Alexander McCall-Smith are all on the events calendar for the coming months. The problem, for me anyway, is that Booka is stretching the definition of local – whilst it's one of the independent bookshops closest to me, it's still a good 90-minute drive from my home which can seem a little ambitious having done a full day at the coalface on the day job. So despite being very, very tempted on more than once occasion, I'd not yet made it over to one of their events…until this week.
When I saw the announcement that Eowyn Ivey, bestselling author of the magical novel 'The Snow Child', was making Booka one of the stops on her UK tour to promote her second novel, 'To The Bright Edge of the World', I was very excited. Added to that the fact that she would be in conversation with Simon Savidge, blogger, vlogger and co-host of 'The Readers' (one of my favourite bookish podcasts), I decided to throw caution to the wind, ignore the fact that the event was on a school night and book a couple of tickets as a treat for myself and my mum.
Booka never disappoints (apart from the one occasion that I got to Oswestry and it was closed for a stock take – heartbroken!) and, upon arriving, we were instantly made welcome and offered a choice of wine or juice before settling in for the talk. We also got chance to sample some Alaskan Ice Wine, as an homage to Eowyn's native country and the place in which both of her books are set. It was lovely but very sweet, reminding me of a dessert wine, with a crispness at the end that evoked a little of Alaska.
The evening kicked off with Eowyn reading a passage from 'To The Bright Edge of the World', which follows Colonel Allen Forrester as he leads an expedition along the Wolverine River to chart its course and map a hitherto unexplored area of the Alaskan wilderness. Told through diaries, letters and other documents, the novel alternates between Allen's adventures and the domestic dramas of his pregnant wife, Sophie, who initially resents being left behind. Eowyn has a lovely reading voice and I was immediately drawn in by the sense of character and location as she read aloud from one of Allen's diary entries.
The conversation with Simon Savidge was equally fascinating. Having refrained from purchasing the book until the evening itself, I was pleased that the discussion stayed spoiler-free whilst still giving a real insight into the novel. Eowyn has clearly spent a great deal of time researching the book and her passion for accurately representing Alaska and its people in her work really came through. She also enjoys interweaving fact with fiction, ensuring that Alaskan culture is fully realised but freely admitting to making up the Wolverine River and the specific geography of her story to better allow for the telling of the tale.
Anyone who has read Eowyn's spell-binding first novel, 'The Snow Child', will be delighted to know that she continues to blend reality with a little of the magical in this second book – although she did say that 'To The Bright Edge of the World' is deliberately written in a slightly different register. I felt, from the readings given on the night, that the book did seem a little more grounded that 'The Snow Child', which had a sense of the otherworldly all the way through. That said, I still got a sense of the wonder and mystery that comes with being a pioneer in an Alaskan wilderness and I'm really looking forward to getting stuck into the book and spending more time with both Allen and Sophie.
A further reading, this time from a section featuring Sophie, was followed by a Q&A from the audience, with questions ranging from specifics about the book to queries about writing life and the trials of getting published. Finally, the evening ended with Eowyn signing copies of her books and chatting with audience members. I also got to meet the lovely Simon Savidge and his partner Chris, along with his mum and sister who were in attendance for the evening (and primed with questions to get the Q&A rolling – good thinking Simon, it worked!) and nerd out about books for a few minutes, which was like the cherry on top of an already well-iced delicious cake of an evening.
All in all, it was definitely worth the trip to head over to Booka for the evening. I love author events but they can sometimes feel a little formal however Booka did a great job of creating a warm and friendly atmosphere and the 'conversation' format added to this, giving the evening the feel of a collective booky chat rather than a talk and reading. This was helped in no small part by Eowyn herself, who was absolutely delightful and answered all questions with both good humour and good grace. I can't wait to start 'To The Bright Edge of the World' and hope to be back at Booka for another author evening soon!
Do you enjoy author events? Have you been to any particularly great ones? I'd love to hear off anyone who's been to a book festival as I've not had the opportunity and I'd be interested to know what a larger event is like to attend. As always, drop me a comment down below, say hi on Twitter over @amyinstaffs or find me on Litsy at ShelfofUnreadBooks. And, until next time….
'To The Bright Edge of the World' by Eowyn Ivey is published by Tinder Press and is available now from all good bookshops in both hardback and as an e-book. A limited number of signed copies from the Booka event can be ordered on Booka's website here.